Interactive insights tailored for your business needs
Personalized BI reports help your business discover deep actionable insights about your operational activity, customers or industry. Connect to what matters to you. You can integrate hundreds of data sources like Excel spreadsheets, on-premise data sources, CRM, ERP, SFA, WMS, Retail Execution & Merchandising, streaming data, cloud, Big Data and even market data reports from Nielsen, into one powerful analysis instrument.
TRANSART incorporates over 19 years of experience in creating custom BI projects using technologies developed by world-wide leaders like Tableau, Qlik or Microsoft.
Find the answers to your questions in no time with advanced analytics.
Get access to customized and easy to understand dashboards that contain vital KPIs for your business.
Integrate different types of data sources and have your own customized Database Warehouse.
Transform the way you do business. Use data to become more innovative and proactive.
Discover actionable insights in real-time.
Take the understanding of your business/department to the next level.
Find new opportunities and trends that will help you create a winning strategy.
Become a data driven company. Take an important step ahead of your competition.
Prepare your company for the future by leveraging the power of correct data and analytics to gain new competitive advantages.
Turn market and industry data into smart and profitable decisions.
Find out more about your customers and increase the quality of their customer journey.
Transform your customers into delighted customers using actionable data.
Measure the results and the productivity of your people with ease.
Improve your forecasting.
Use the reports to improve the efficiency and effectiveness of your operational activities.
Share the reports with your team and empower people to improve their daily activities by using data.
Reasons to work together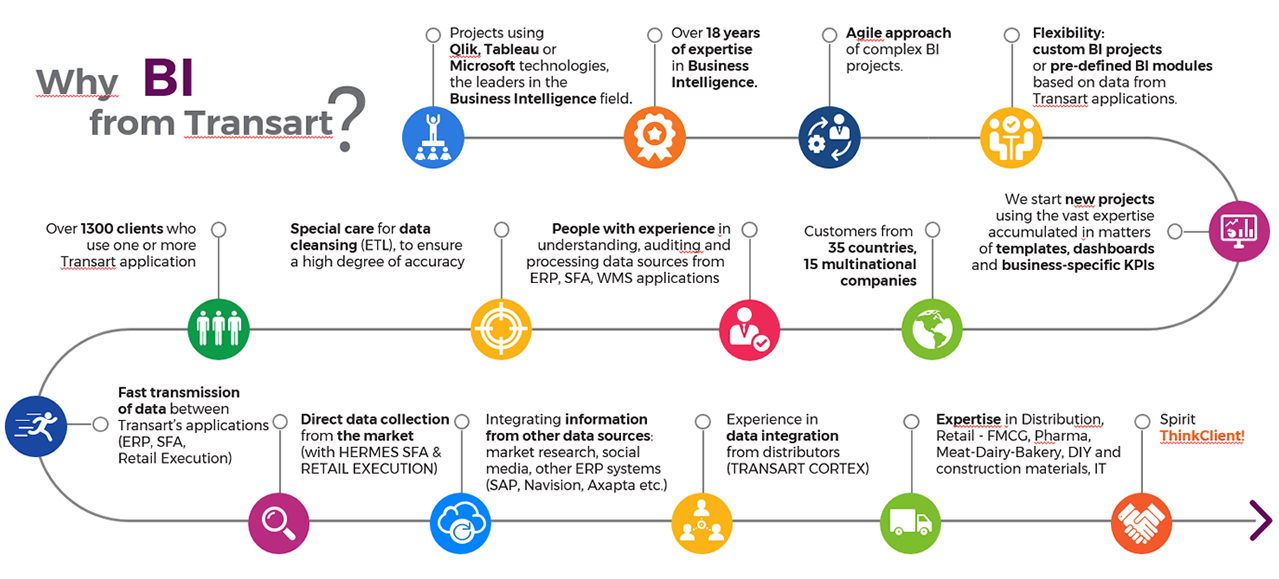 I want to be contacted by Transart