Transart has launched the CORTEX platform
During the participation as a strategic partner at the most important business event dedicated to Romanian Retail & HORECA Distributors(3rd Edition of the conference organized by Modern Buyer), Transart has launched on the market its newest product, the CORTEX platform, which is the result of the experience and know-how gained in 14 years of projects involving data collection directly from the ERP systems installed at the distributors.
Transart CORTEX is an innovative, disruptive and game changer system that collects, cleanses, consolidates and aggregates data which is afterwards transformed into actionable visual insights with the help of the integrated Business Intelligence components.
The Transart CORTEX platform is like a living organism that has grown and constantly evolved in the last 14 years. As a result, we have successfully implemented 10 major projects in which we integrated 27 distinct ERP solutions and connected over 152 distributors from Romania.
"At first, this kind of project came naturally to us, following the successful implementation of the HERMES SFA & RETAIL EXECUTION application which was integrated with the manufacturer's ERP system, but also because of the added value we bring to our customers through our Business Intelligence know-how. Afterwards, after gaining experience and a deep understanding of the customer's needs, we started to win new CORTEX projects. This has happened because of the large number of distinct ERP systems we have learned to integrate and because we are the leading business software provider for distributors in Romania so in many cases at least a third of distributors used an ERP system developed by Transart." -- said Marius IURIAN, Managing Partner TRANSART.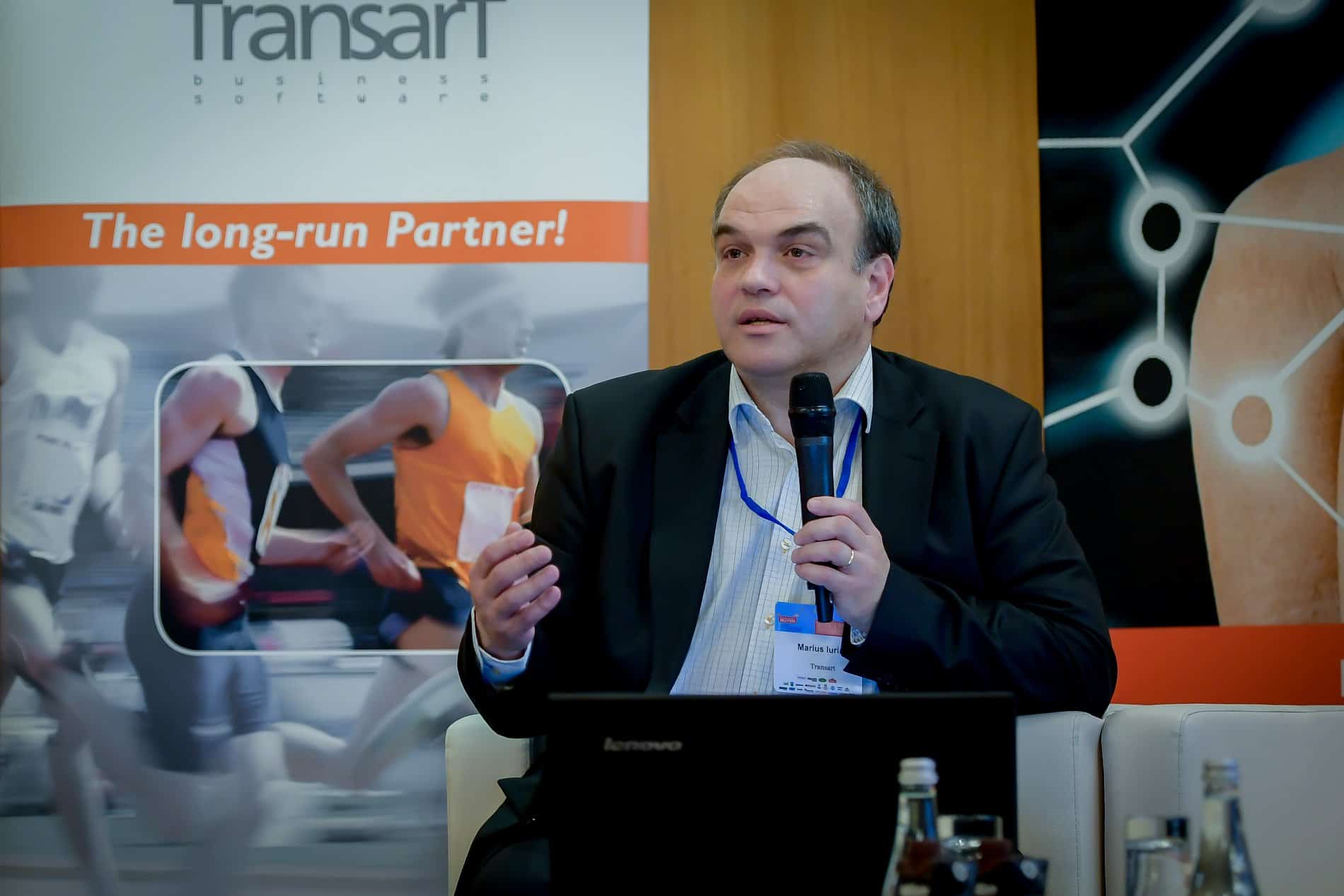 The win-win partnerships between manufacturers and distributors is also reinforced by the substantial benefits of integratingTRANSART CORTEX into the business information flow between the two parties. Here we highlight some of them:
Benefits for manufacturers
Access to safe and up-to-date data directly from source,
More detailed monitoring of distribution flow (sales at category level, SalesRep, POS),,
Enhanced control and optimization of the stocks' distribution in the territory, in order not to miss potential sales,
Develop the distribution channel (TT) by synchronizing promotional action and promptly monitoring the results.
Benefits for distributors
Joint business planning with the manufacturer,
Increased sales due to the coordination of promotional activities,
Adjustment of stock and supply frequency in relation to sales,
Support on the shelf execution activities,
Effective management of logistics activity spikes,
Reducing product returns,
Eliminate the risk of missing potential orders/sales.
Among the clients for whom we have implemented TRANSART CORTEX projects we mention: Unilever, Mondelēz, Heineken, JDE, Molson Coors (Bergenbier in Romania), Prodvinalco or PepsiCO. Some other CORTEX projects are underway (for example, Kandia Dulce), while some of the most important FMCG distributors in Romania have recently adopted the business suite built around the ERP system developed by TRANSART (for example: Punctual Comimpex, M.Tabac or Farel).
Over 200 distribution companies use the ERP system developed by Transart, especially those coming from the FMCG sector, so we mention here some of the most important FMCG distributors from our portfolio: Amigo & Intercost, Bere Bauturi Bucharest, TDG (Arges, Valcea, Mehedinti), Vandana Distribution, Josi Logistic, Geraico , Dorsan, Prosoft, Prodalcom, Intercompany, Andrada, El Casio, Kara Distrib, Salf, Comexmar, Dersidan, Nasticom, Resco Distribution, Nicole Mi or MCA Commercial.
I want to be contacted by Transart